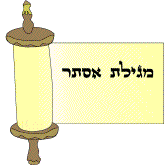 Renew your yearly membership now!
In our latest members' Purim Shiur,
Rabbi Kornfeld discusses...
"Putting Purim in its Place"
Topics Discussed in the Shiur:
Why did the Pasuk change its description of Purim
from שמחה ומשתה ויו"ט ומשלוח מנות,
to משתה ושמחה ומשלוח מנות ומתנות לאביונים
How do Chanukah & Purim 'complete' the Torah's series of Yomim Tovim?
What is the secret pattern of the Moadim, according to which they correspond to the 7 liquids that allow food to become Tamei?
Can we gain a deeper understanding of the custom to dip into honey on Rosh Hashanah, and of its sources?
Available now for download from our member's site
You renewed and don't have a password? Ask for your password now.